Joseph G. Schaller, Psy.D.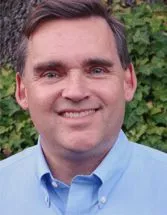 Dr. Schaller has been practicing in the Philadelphia area for more than 20 years. His experience and training includes skills in the diagnosis and assessment of psychological problems as well as interventions designed to address specific problems.
Education
Master's in Family Therapy, 1992, Hahnemann (Now Drexel) University
Doctor of Psychology (Psy.D.), 1999, Institute for Graduate Clinical Psychology at Widener University
Post-Graduate Training
• Ackerman Institute for Family Therapy in New York
• Psychoanalytic Center of Philadelphia (Graduate of the Child & Adolescent Psychotherapy Training Program, 2003)
• Family & Play Therapy Center of Philadelphia (with Dottie Higgins Klein, LMFT/RPT)
• Institute for Relational Psychoanalysis of Philadelphia (IRPP)
Involvements & Associations

• Member, Physis Organization
• Clinical Director, A Home Within Philadelphia Chapter (an Organization Providing Therapeutic Support to Those in Foster Care)
• Adjunct Clinical Professor, Institute for Graduate Clinical Psychology at Widener University
• Past President (2006-2008), Philadelphia Society for Psychoanalytic Psychology (PSPP)
• Representative to the Board of Directors, Division 39 (Psychoanalysis), American Psychological Association
• Clinical Member, American Association for Marriage & Family Therapy (AAMFT)
• Member, Association for Play Therapy (APT)
Contact Dr. Schaller in Wayne & Philadelphia, Pennsylvania, for more information or to schedule an appointment.